As a full-service printing and advertising firm, we provide many business-to-business and business-to-customer services you might not expect to find under one roof. Yes, we print just about any business form imaginable, but we also provide many collateral sales and marketing services to help you grow your business.
We provide creative, excellent and eye catching designs for you.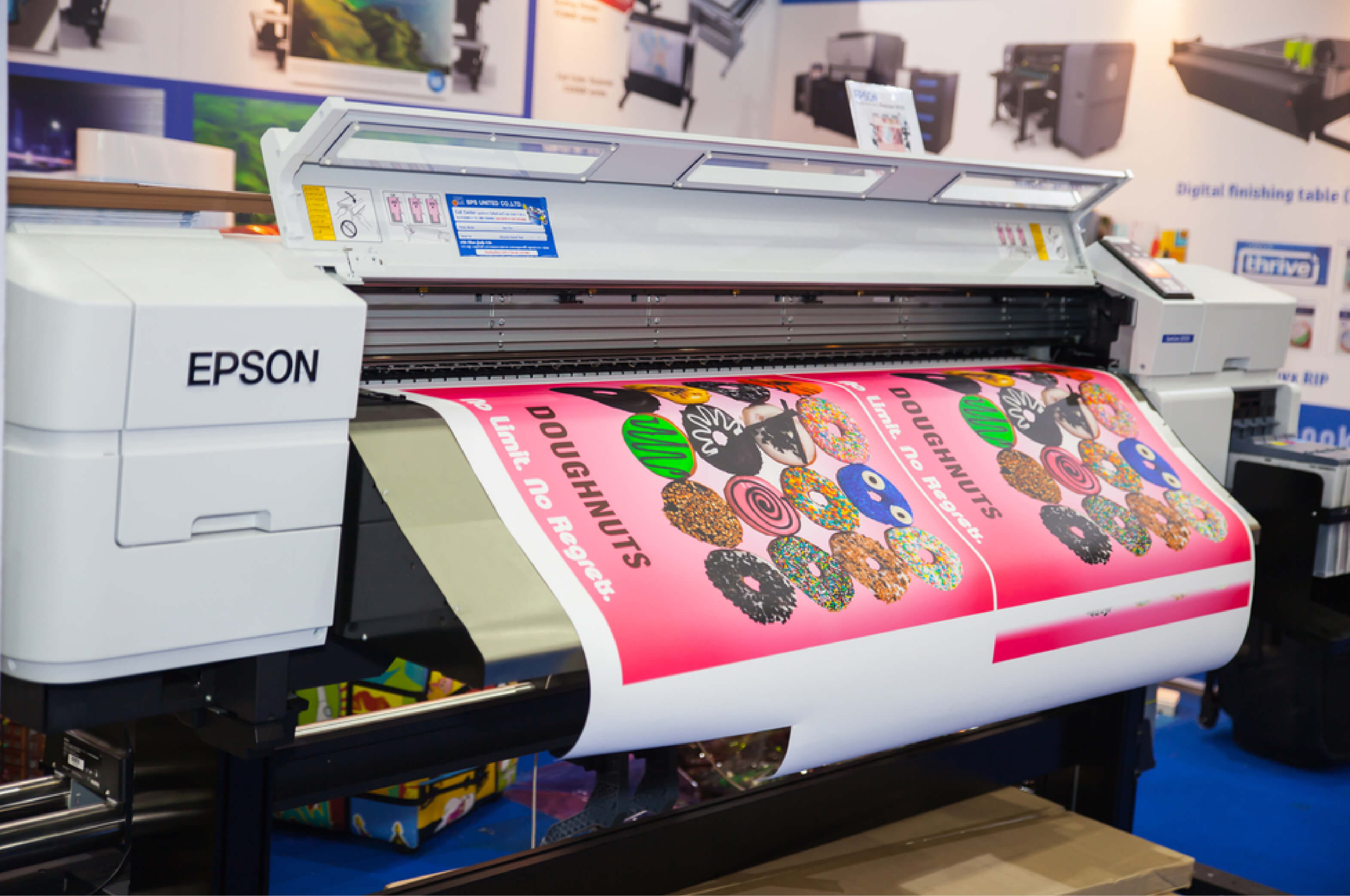 Large format indoor and outdoor high resolution digital printing upto 5 meter width by any length. We offer you printing on matt, semi gloss, glossed photo papers, adhesive vinyl, canvas, PVC banners, flags, fabric, flex/backlit, one way vision film, etc…
For indoor and outdoor (UV) purposes.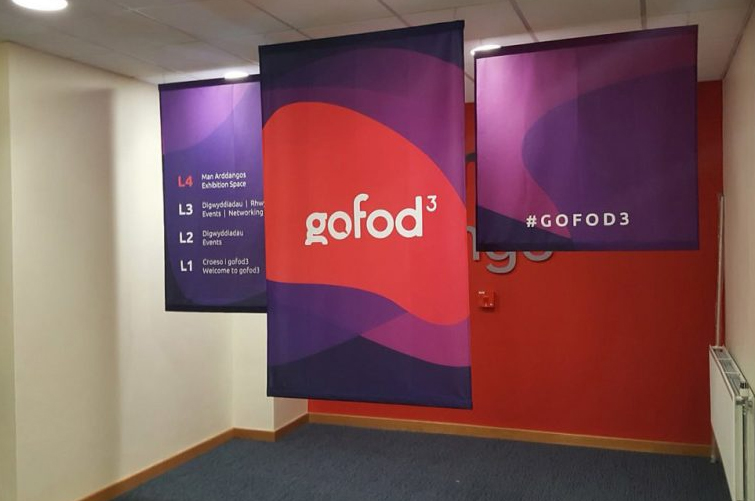 For events, promotions, product launching, etc…
For indoor and outdoor lightbox purposes.
High quality, stylish canvas prints for indoor graphics.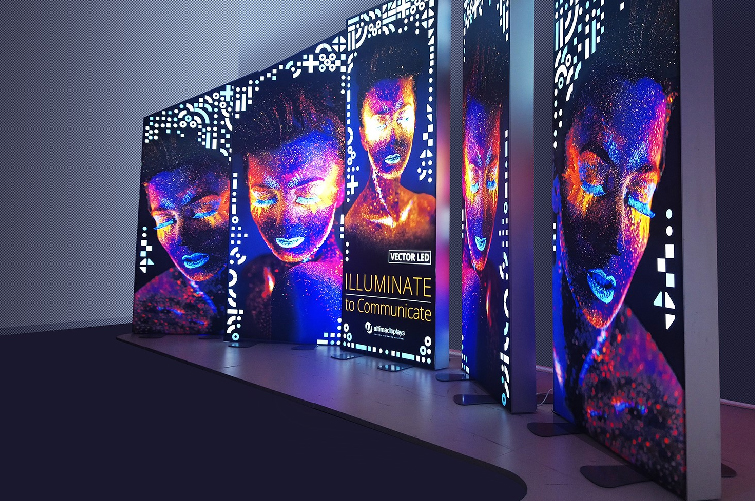 Made with durable lightweight aluminium/snap frames and are illuminated with LED strips.
Strong vibrant colours along with light-weight material texture make our flags quite versatile.
Graphics are visible from one side and also includes a see-through feature.
We can create cost-effective moving billboard!.
Made with durable lightweight aluminium/snap frames and are illuminated with LED strips.
Decals are printed with vibrant inks and are finished with a special UL approved skid resistant lamination. Our most popular design is the "Foot Print" floor decals.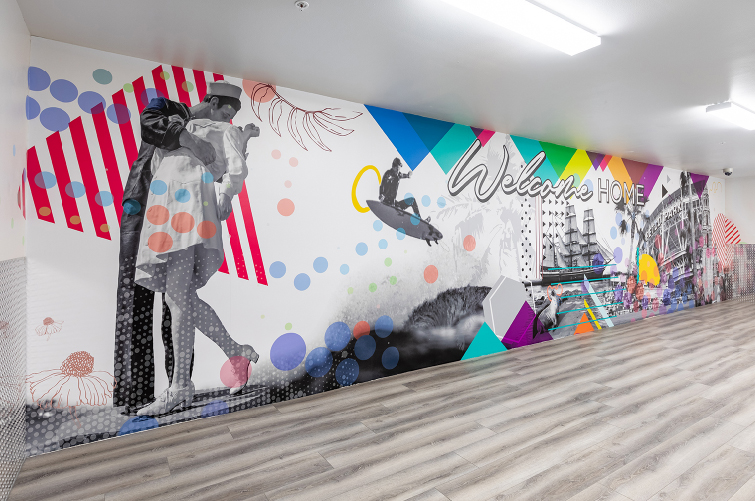 Our wall graphics are made from a flexible, durable material designed to be used as a wall covering. We use high quality and long lasting UV inks.
Perfect for retail and trade shows. Change your message & graphics often with ease!
Protect and beautify your display with lamination and mounting.
A cost-effective way to make a big splash on the exhibition floor without compromising the creative design of the stand.
CONSTRUCTION & SAFETY SIGNS
Colorful digital graphics give construction signage a dramatic impact and shows viewers what the completed project will look like.
This highly attractive 3D Signage is provided by us to various organizations. We provide these in various customized designs to our clients suiting their needs. Our production process involves using high quality raw materials and LED lights. We offer this product in the market at a very competitive price.
We manufacture custom made neon and LED signs. Ask our experts about any neon sign or LED sign information you are looking for.
We manufacture and supply a wide and comprehensive range of ACP Signage. Manufactured using premium raw materials, these ACP signages can be observed from long distances. These signages are widely used in shops and malls. Available in multitude of designs, colors and sizes.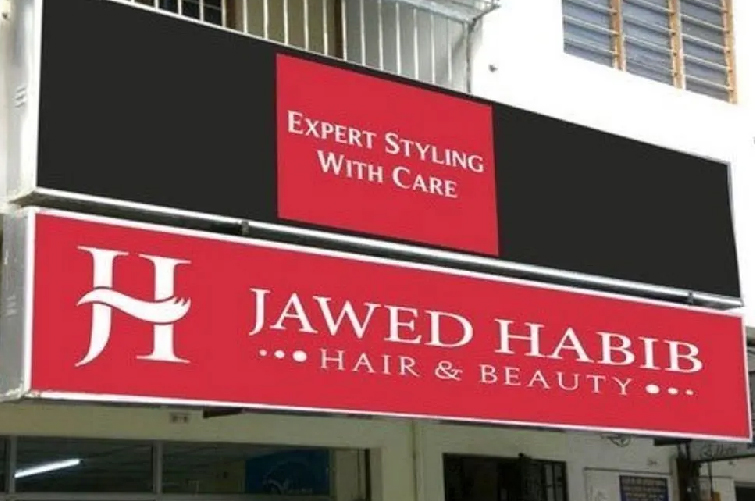 Our digitally-printed images can be produced to match all types of sign boxes. For long-lasting protection, we offer the option of applying our two-component matt, satin or gloss lacquer, which protects prints from ultra-violet degradation and atmospheric pollution.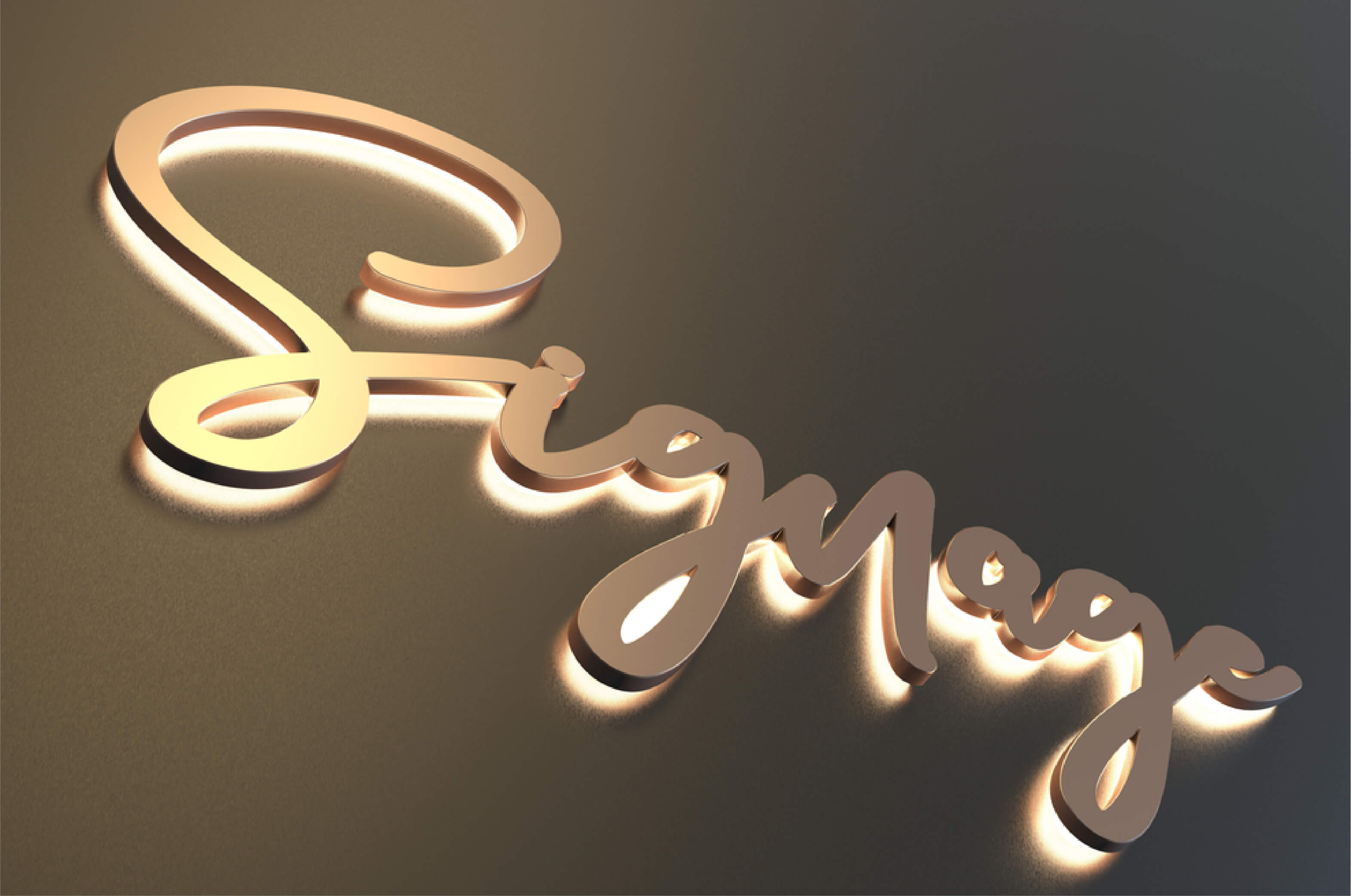 Channel letters speak forcefully from outdoor and indoor storefronts of businesses worldwide. Channel letter signs that are handcrafted with Channelume is unmatched for style and appearance and are an effective, economical tool in any language.
ACRYLIC PRODUCTS & LASER CUT
We create state-of-the-art acrylic products with the support of our latest laser cut machine. We also create any acrylic product based on your drawing/idea.

The full line of items we create includes: flyer displays, menu displays, custom displays, menu holders, sign holders, acrylic display holders, acrylic sign holders, acrylic fabrication, plexiglass displays, flyer display stands, custom fabrication, signages, POP (Point Of Purchase displays), acrylic prototypes and acrylic podiums.
Have a project?

Let's make great things
Send in your enquiries to sales@colorsgate.com